Happy Maternal Mental Health Month! We hope that you took this month to focus on yourself and your baby. This month, we aim to pay more attention to birth-giving persons, their partners, and their babies' well-being as well as bring awareness to the mental health struggles that are present for caregivers before and after delivery. As of 2021, the prevalence of postpartum mental disorders has increased to about 27% of caregivers with young children (Racine, et.al., 2021). With this, it is more important than ever for birthing persons to get the help they need. Luckily, there are many resources that are available worldwide. As the month of May comes to a close, it is a great opportunity to look at all of the resources we have worldwide.
First, a quick and easy way to get help would be the National Maternal Mental Health Hotline. This is a 24/7 free hotline for pregnant people and new parents. This hotline offers confidential support through phone or text access to professional counselors, real-time support and resources, referrals, and culturally sensitive support. This is a great resource for extra support that is easy to get and free.
Vital Start is also joining the fight for bringing help to those struggling with maternal mental health. We have the COURAGE program which is open to mothers right now. This program offers coaching and Virtual Reality (VR) to help mothers struggling with postpartum depression, anxiety, and stress. This program offers personalized VR-enabled coaching or psychotherapy with the VR headset getting sent straight to your home. The flexibility of this program allows the ability for parents to do therapy sessions on their own time in the comfort of their home. It truly couldn't be easier!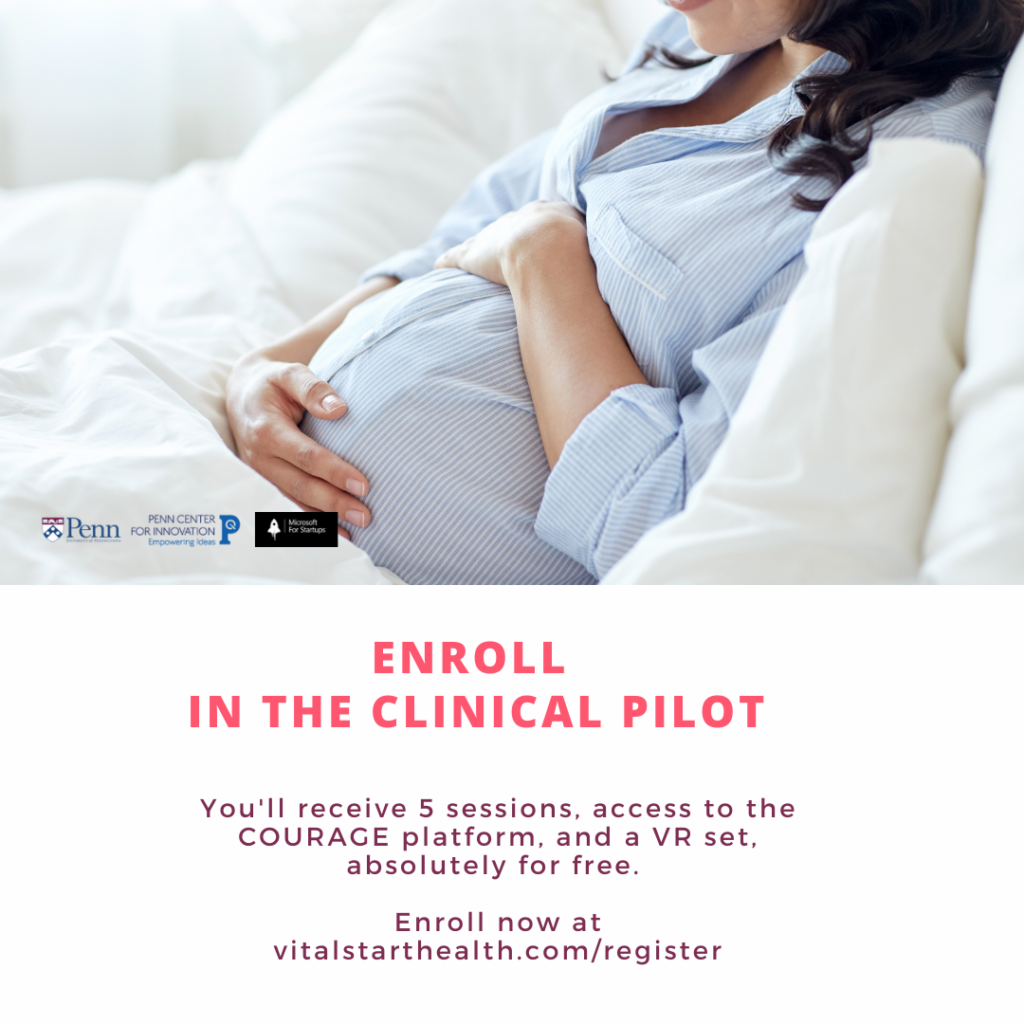 Maternal Mental Health Awareness is also happening on a federal level. For example, in 2022, Congress funded the "Bringing Postpartum Depression Out of the Shadows Act." This act included a $1.5 million increase in grants to states in order to address maternal mental health. Legislation, "Into the Light" was introduced in March 2022. This act will focus on increasing grants to states under the Maternal Depression and Related Behavioral Health Disorders program. Along with increasing grant money, this act will also provide grants to 7 states so that they can create their own programs to improve maternal mental health.
These programs are essential to helping mothers and caregivers the help that they need. If you know anyone who is struggling or you are struggling, do not be afraid to reach out to these resources. You are never alone.
Racine, N., Eirich, R., Cooke, J., Zhu, J., Pador, P., Dunnewold, N., & Madigan, S. (2022). When the Bough Breaks: A systematic review and meta‐analysis of mental health symptoms in mothers of young children during the COVID‐19 pandemic. Infant Mental Health Journal, 43(1), 36-54.